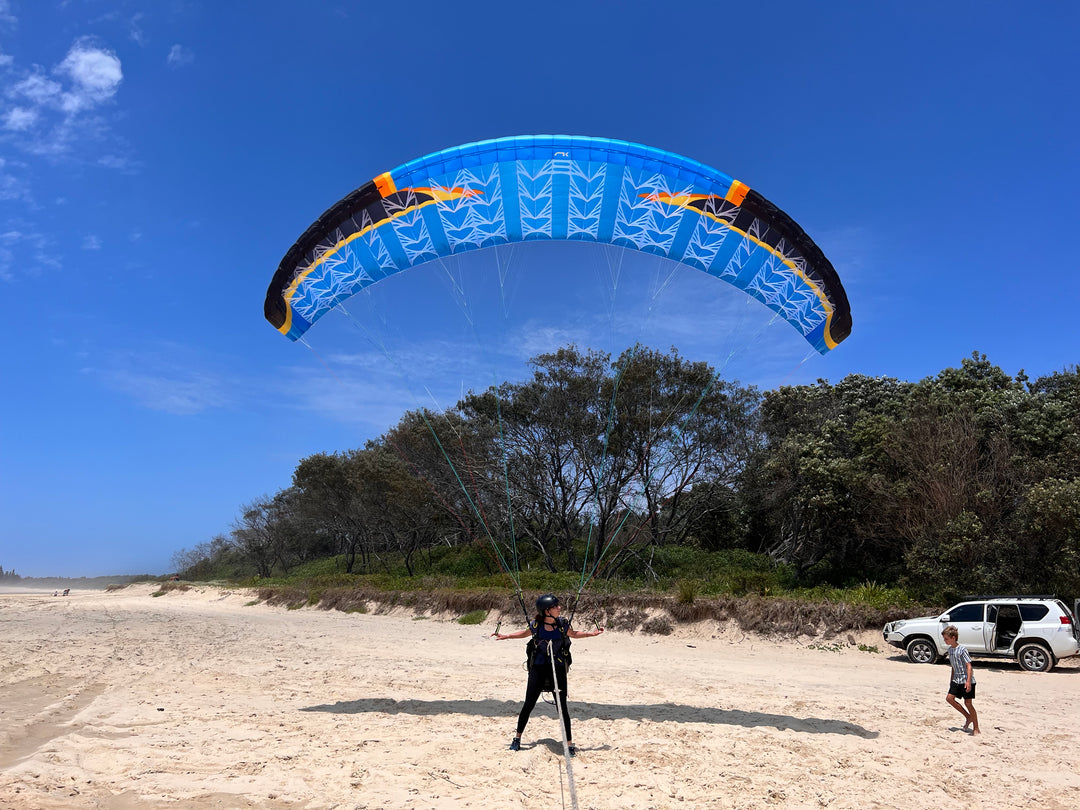 Tow Endorsement - 2 Days
Regular price
$900.00
/
Tax included.
Shipping
calculated at checkout.
---
The Tow Endorsement is a 2 day course suitable for paragliding pilots who want to take part in tow operations as pilot in command. Students will gain a solid understanding of the requirements for driving the tow winch, including tension control, signal usage and recognition. 
Led by world-class instructor, David Wainwright, our paragliding courses are considered one of the best in Australia, and will give pilots the knowledge and practical skills to paraglide safely and confidently.
Prerequisites:
Holds a SAFA Paragliding Certificate
OR Under direct supervision during your PG Training
Requirements to satisfy licence issue on course completion:
10 tows + 500' AGL with correct signals, release and return flight procedures.
Two simulated weak-link breakages with correct flight, signals and landing procedures
Successful and competent demonstration of all required skills and techniques in light and moderate conditions, as set out in the SAFA training manual
Successfully pass theory exam
Additional Training Days
We have allocated a set number of training days to each of our endorsements. If students do not satisfy the requirements for licence issue within the allocated number of days, students will be required to complete additional training at an additional cost. Additional training is charged on a per day basis, as noted below: 
For paragliding endorsements:  
Day Rate (High Adventure Gear): $450 

Day Rate (Student's Own Gear): $350 
Bookings
Paragliding endorsements can be booked during our Learn To Paraglide courses, subject to availability. Some other dates may be available out-with our courses.