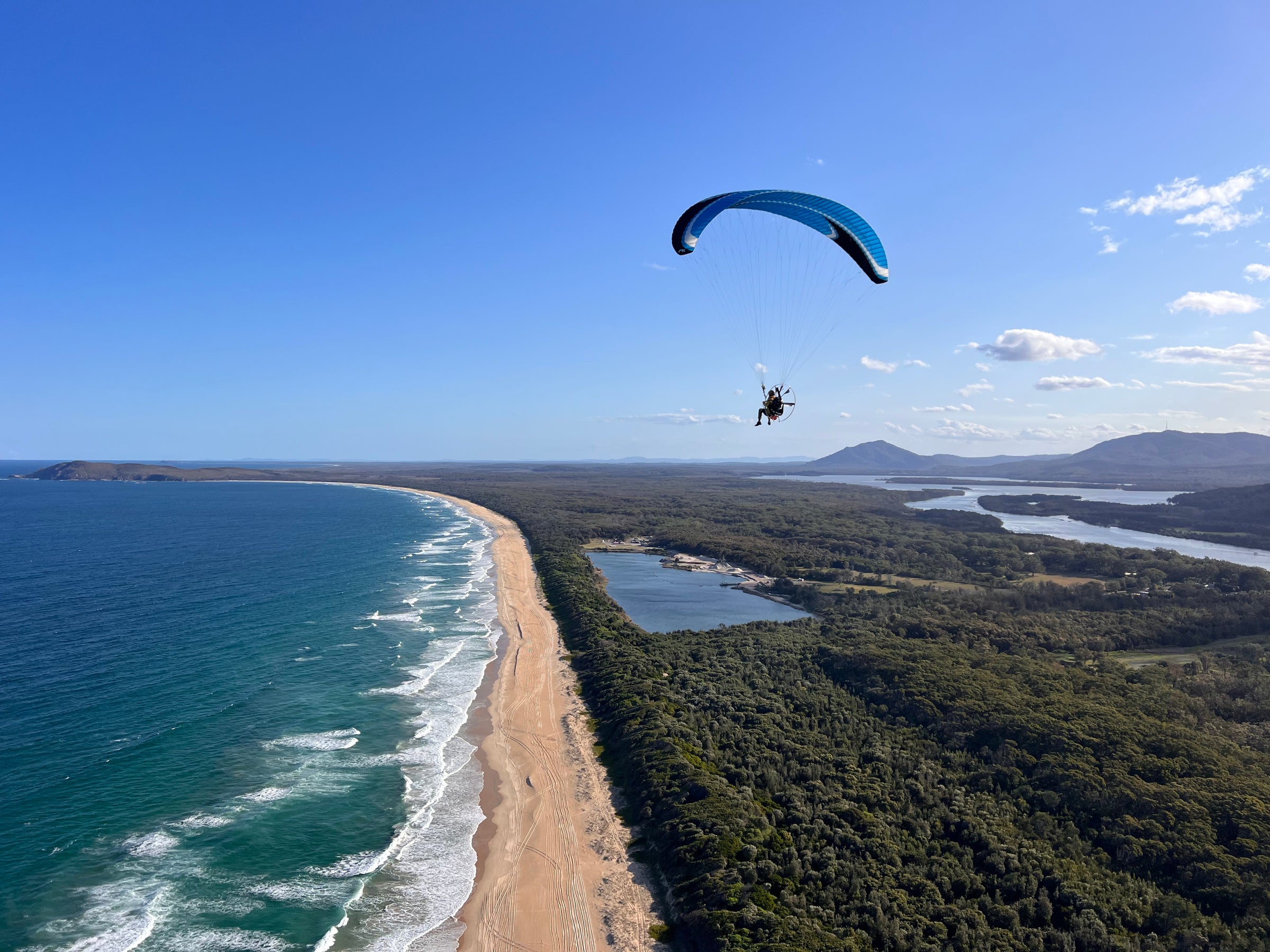 Paramotor Courses
We have been successfully operating since 2012, running hundreds of paramotor courses and teaching thousands of students how to fly. Led by a world-class paramotor champion and one of Australia's most highly regarded instructors, our paramotor courses are some of the most intensive and comprehensive courses around.
We are obsessed about flying and are committed to producing highly skilled, safe and confident paramotor pilots.
Paramotor Courses
Learn To Paramotor Course
Our Learn to Paramotor Course will take you from complete novice to confident SAFA paramotor pilot in just 14 days.
Find Out More
Paramotor Endorsements
Take your paramotoring to the next level with foot launch, wheel-base, tandem, cross-country, paragliding and radio endorsements.
Find Out More
ONGOING TRAINING
Refresher Days
Keen to hone in on paramotor skills and techniques that need some work? Or looking for guidance to get back into the air with confidence? Book in for a Refresher Day.
Don't take our word for it!
★★★★★

Dave at High Adventure provided us an amazing experience completing our PG to PPG endorsement course. He went the extra mile in teaching us new skills useful for both PG and PPG in a safe and comfortable manner.
★★★★★

Dave is a calming professional and a highly competent teacher and athlete.

High Adventure has excellent facilities and I look forward to returning for more adventures.
★★★★★

Life changing experience!

Definitely the best instruction you can get in Australia!! Staying on site is so handy! I have the world's best hobby now thanks to Dave.
★★★★★

High Adventure have the instructors, the equipment, the launch sites and the training hill to get you sky high.

I was impressed with every aspect of this friendly, professional outfit.
★★★★★

If you are in Australia and want to learn to fly, this is the place to go.

I flew from Perth to get trained by Dave. It's not only the super competent and welcoming staff, the actual paragliding spots around Laurieton are just splendid. Go fly!
★★★★★

Dave is a world class instructor who puts the students first - we are lucky to have him in Australia.

The course was absolutely amazing and I cannot recommend it highly enough!
★★★★★

The whole learning experience of how to fly, the great sites around Laurieton, and the confidence gained from being taught by the best, will stay with us forever!
★★★★★

There's a reason this school has a reputation as one of Australia's best.

Dave's knowledge is excellent and I felt total confidence in Dave's supervision and advice.
★★★★★

Brilliant location and world class teaching. Dave's acute instruction and supervision makes learning the sport fun and inspiring. Wouldn't recommend anywhere else - what a ripper!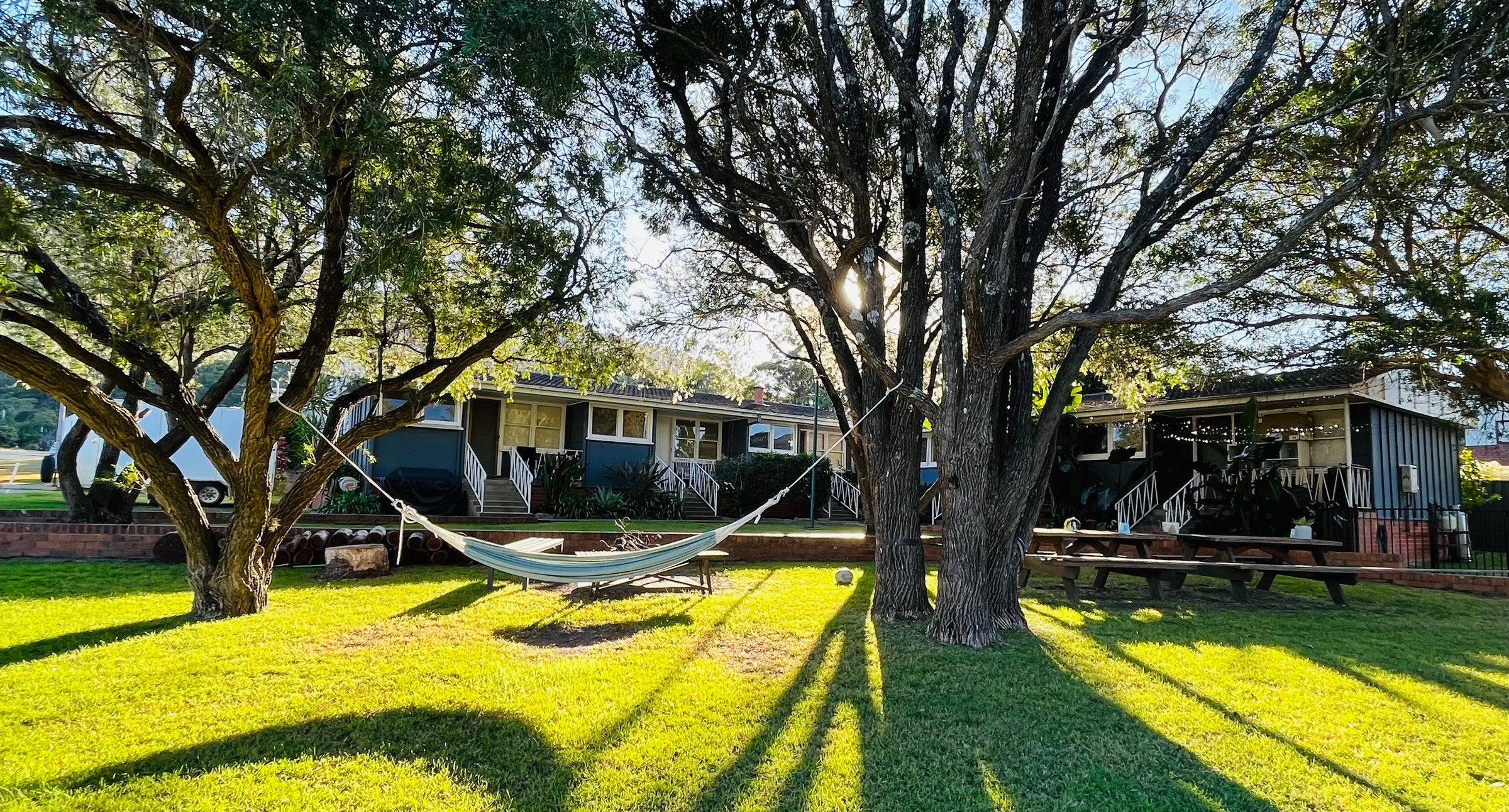 STAY WITH US
On-Site Accommodation
When you've finished up a great day of flying, comfort and ease is key. We offer self-contained private and shared units on-site for our students.
Find Out More